National 
Endowment for the Humanities 

Summer

Seminar
---
Dates: July 11 - August 5, 2016
Project Director(s): Lori Branch, Mark Knight
Location: The University of Iowa, Iowa City, IA
Stipend: The stipend for this seminar is $3,300 per participant. 
Deadline: March 1, 2016 
Notification date: March 31, 2016
Applicants must meet NEH guidelines for participation; see the NEH website for more details
---
Visiting Faculty
Postsecular

Studies and the Rise of the English Novel, 1719-1897
---
Highlights & Videos
VIEW ALL PARTICIPANT AND VISITING SCHOLAR VIDEOS
---
What role do religion and secularization play in the rise of the novel? This seminar takes up the insights of postsecular studies to help scholars chart new accounts of the rise of the English novel and enrich their individual research in religion, secularism, and eighteenth- and nineteenth-century novels.
The seminar is co-directed by Lori Branch (University of Iowa), specialist in eighteenth-century British literature and editor of the "Literature, Religion, and Postsecular Studies" series for Ohio State University Press, and Mark Knight (University of Toronto/Lancaster U), specialist in nineteenth-century British literature and co-editor of the Bloomsbury series "New Directions in Religion and Literature." For a more detailed description, see About the Seminar. 
---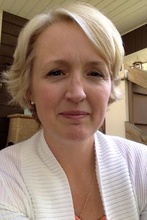 Lori Branch is associate professor of Restoration and Eighteenth-Century English Literature at the University of Iowa. Her first book, Rituals of Spontaneity: Sentiment and Secularism from Free Prayer to Wordsworth, was named 2007 Book of the Year by the Conference on Christianity and Literature. She has published on widely on literature, religion, and the postsecular, from the fourth-century Sayings of the Desert Fathers to the Twilight series and from seventeenth-century Dissent to Eastern Orthodoxy. Between 2010-2012, she was a member of the Mellon Working Group on Religion and Literature at the University of Notre Dame, the collaborative work of which appears in the most recent issue of journal  Religion & Literature (46.2-3). She is currently at work on a book project titled Postsecular Reason: An Anti-Manifesto, and she edits the monograph series "Literature, Religion, and Postsecular Studies" for Ohio State University Press.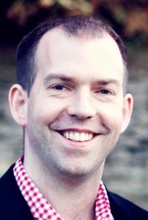 Mark Knight is Associate Professor in the Department of English at the University of Toronto (and, from January 2016, Senior Lecturer in the Department of English and Creative Writing at Lancaster University). He has a long history of working in religion and literature, having completed his PhD in the Department of Theology and Religious Studies at King's College London in 1999 and then worked in the Department of English at Roehampton University for ten years before his move to Toronto. Mark's books include Chesterton and Evil (2004), Nineteenth-Century Religion and Literature (2006, with Emma Mason), and An Introduction to Religion and Literature (2009). He has also co-edited two collections of essays on religion and literature (2006, 2009) and Literature and the Bible: A Reader (2013), and is the sole editor of The Routledge Companion to Literature and Religion (forthcoming April 2016). His new book project, Good Words: Evangelicalism and the Victorian Novel, is close to completion, and he has published widely in journals such as Victorian Studies, Victorian Literature and Culture, Nineteenth-Century Contexts, Dickens Studies Annual, and English Literature in Transition 1880-1920. Mark is on the editorial board of the journal Literature and Theology, and, with Emma Mason, he edits the "New Directions in Religion and Literature" monograph series for Bloomsbury.